เข้าชม : 3382 | สั่งซื้อไปแล้ว : 0 | Wishlist Rate : 0 เพิ่มลง Wishlist
---
MELSEC FX Series

FX1S/1N/2N
FX1S:
The controllers of the FX1S series deliver outstanding functionality with up to 30 inputs and outputs in a very compact package. The FX1S is ideal for applications in difficult-to-access installations and systems where normal servicing is not possible. The integrated real-time clock and maintenance-free EEPROM with capacity for up to 2,000 program steps make the FX1S an autonomous and very service-friendly system. FX1S Part Series base units are 10,14,20,30 input/output points relay and transistor

FX1N:


Small and cost efficient, micro FX2N PLCs have opened up a world of opportunities for manufacturers, with new applications never before considered, such as barriers to security systems and more. Mitsubishi Electrics micro PLCs feature one of the worlds best-selling, cost-effective products, with high compatibility. Each PLC offers a unique benefit, from ultra small size to wide application versatility. FX2N Part Series base units are 16,32,48,80,128 input/output points relay and transistor

FX2N :


The FX2N has set the standards in the industrial automation sector and is one of the biggest-selling controllers worldwide. It has many features normally found in larger controllers like floating-point math, the ability to process 32-bit data words and a wide range of fully-configurable communications options.
FX3G/3U/3UC
FX3G:


Our company is dedicated ourself in the distribution of world branded automation products such as Siemens, Mitsubishi, Omron, Automation products. Specializing in Modular PLCs, Micro PLCs, Servomotors, Servo Drivers, Frequency Inverters, Human-machine interfaces (HMI), Control components, we have large stock and data base, also many cooperative companies, we hope to serve our customers with competitive prices and good services!

FX3U:


The enhanced networking support has also increased the I/O capacity of the new flagship model, which can now be expanded to a maximum of 384 I/Os, including networked connections. FX3U Part Series base units are 16,32,64,80,128 input/output points relay and transistor

FX3UC


The new MELSEC FX3UC CPU brings greater flexibility and more performance to applications which do not have space for traditional style PLC's. Like all other members of the FX family, each FX3UC PLC consists of a fully-integrated base unit that contains all the necessary PLC components, from the CPU to memory and the I/O controller.
MELSEC Q Series

High-end Performance in a Compact Package
PLC systems from Mitsubishi Electric are pioneering technology leaders delivering exceptional reliability and performance.
We close the gap between the automation and the IT levels.
The iQ Platform MELSEC System Q – Tomorrow's Controller Platform Today


Flexible and scalable automation architecture
PLC, motion, robot and NC technology on a single platform
PLC CPU with a cycle time of just 9.5ns
Integrated Ethernet port
Self-diagnostics with error history integrated in the CPU
Supports memory expansion up to 32MB
Supports remote diagnostics and programming
Flexible, cycle-oriented data management with a data logger module
Smooth communication with the management IT level via MES and MES IT Interface Module
Application-oriented Safety PLC solutions with safety relay module and safety PLC, including a secure network
Caters to special requirements of process and hybrid applications with process PLC and ready-to-use closed-loop control algorithms
Enhanced system availability with redundant PLC architecture using standard components
Remote I/O systems with hot swap functionality
Comprehensive portfolio of I/O modules
Programmable with IEC 1131.3/EN 61131-3 compatible software, or in high-level languages like C++ and Visual Basic with a PC CPU
Soft PLC available for the PC CPU
MELSEC GOT Series
HMI GOT


he GT1000 series of touch screen operation terminals has set new standards in human machine communication. Designed keeping in mind customer's requirements, this series offers features combined with advanced technology and enhanced with the experience drawn from other series. This series offers operation friendly products for programmers, service staffs well as operators
MELSOFT-Software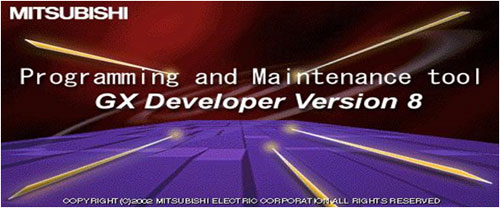 GX Developer is a simple programming software that supports our entire PLC range.
It features a straightforward easy to use Windows based environment.
The software supports three programming languages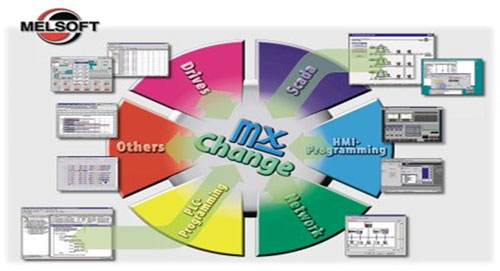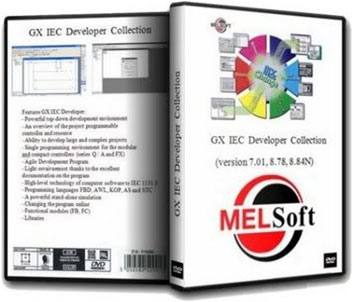 ---